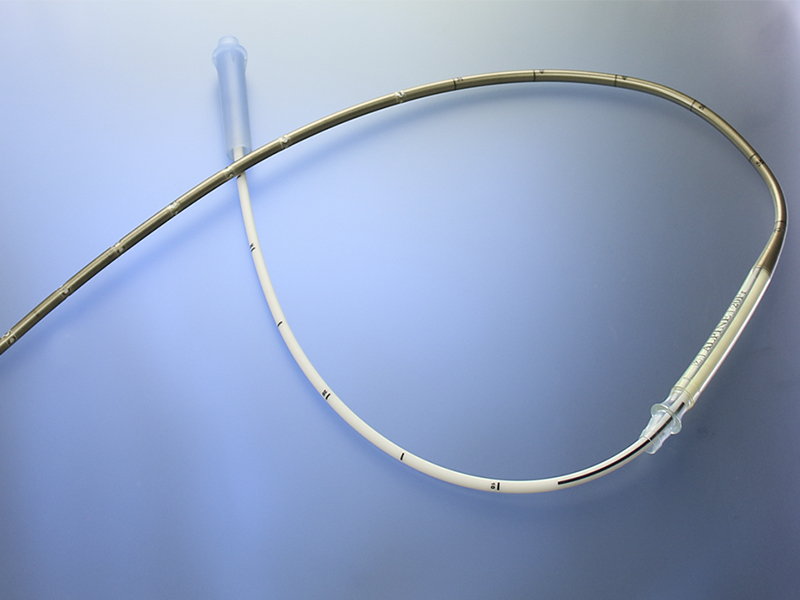 Peripheral vascular catheter-related infections are concerns of healthcare professionals when accessing the patient blood path operating in cardiovascular surgeries. There are many complications that can arise when doing peripheral insertions including catheter fragmentation resulting in a guidewire embolism, hemorrhages, thrombosis and central line associated bloodstream infection. These and many more complications are concerns which healthcare professionals must take into consideration when choosing insert methods and location catheters for operation. Femoral vessel insertion is predominantly practiced in children. 1For adults, the femoral access point is avoided due to evidence demonstrating a higher risk of bloodstream infection relative to other peripheral access points.1
When the option for femoral insertion is ideal for adult cannulation, the Alpine Femoral Venous Catheter is a versatile option to use. Surge Cardiovascular's ALPINE Femoral Venous Catheter with Introducer is a high-performance catheter system designed to optimize drainage and facilitate improved vascular access. The Design maintains flexibility, and high flow rates, while protecting against collapsing and kinking. The device offers performance and consistent quality during operation that surgeons can rely on.
Surge Cardiovascular is an ISO 13485 certified medical device manufacturer that proactively addresses the unique needs of progressive and demanding cardiac care professionals. Our strategy is laser focused on responding to innovative product development requirements, timely device launches, and a steadfast commitment to quality.
As a veteran owned company our products are manufactured with intricate precision, under the strictest process controls, in the U.S.A.
References
Baylor College of Med, TX Children Hospital. (2019, February 25). Femoral Vein Central Venous Access. Retrieved from https://www.ncbi.nlm.nih.gov/books/NBK459255/